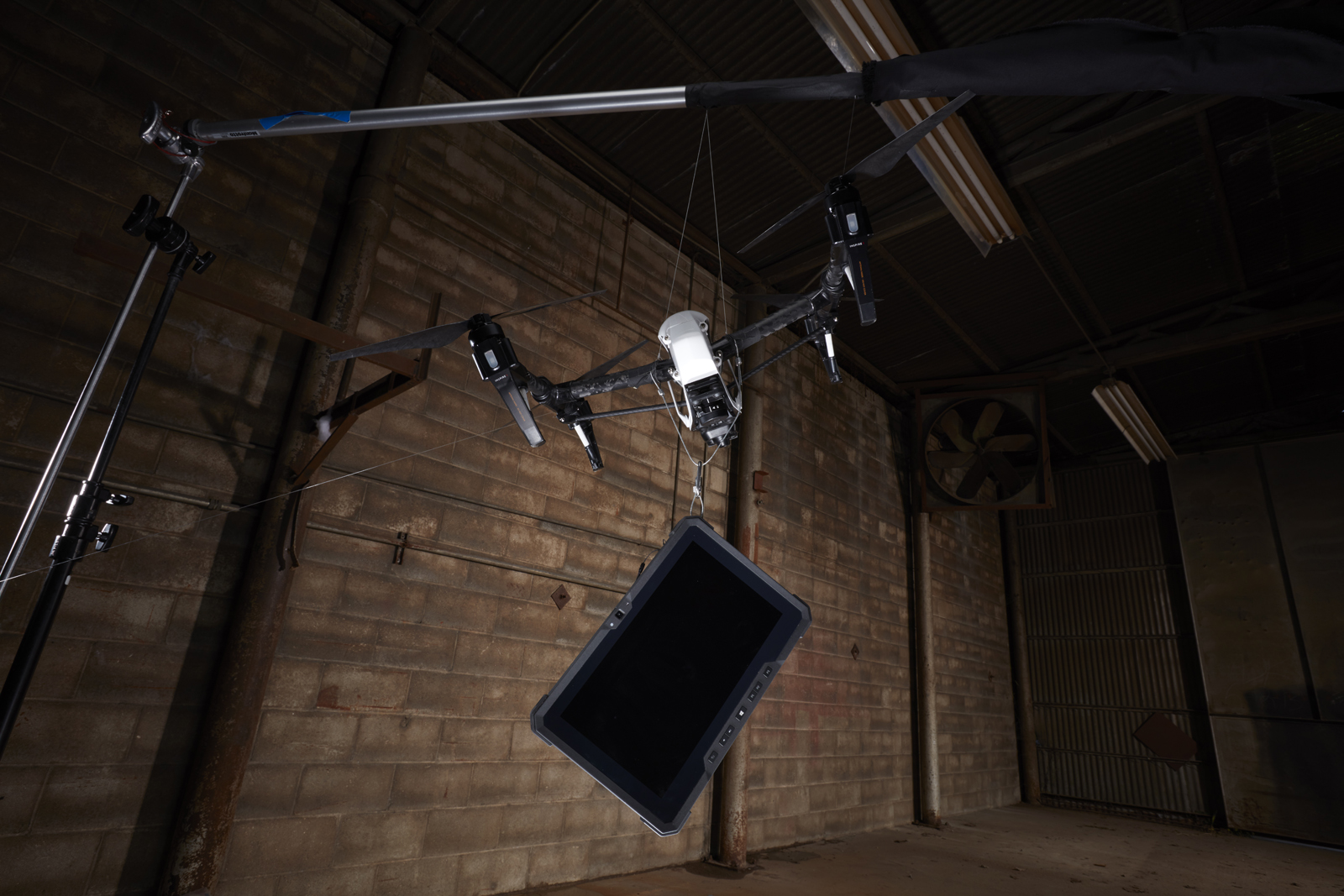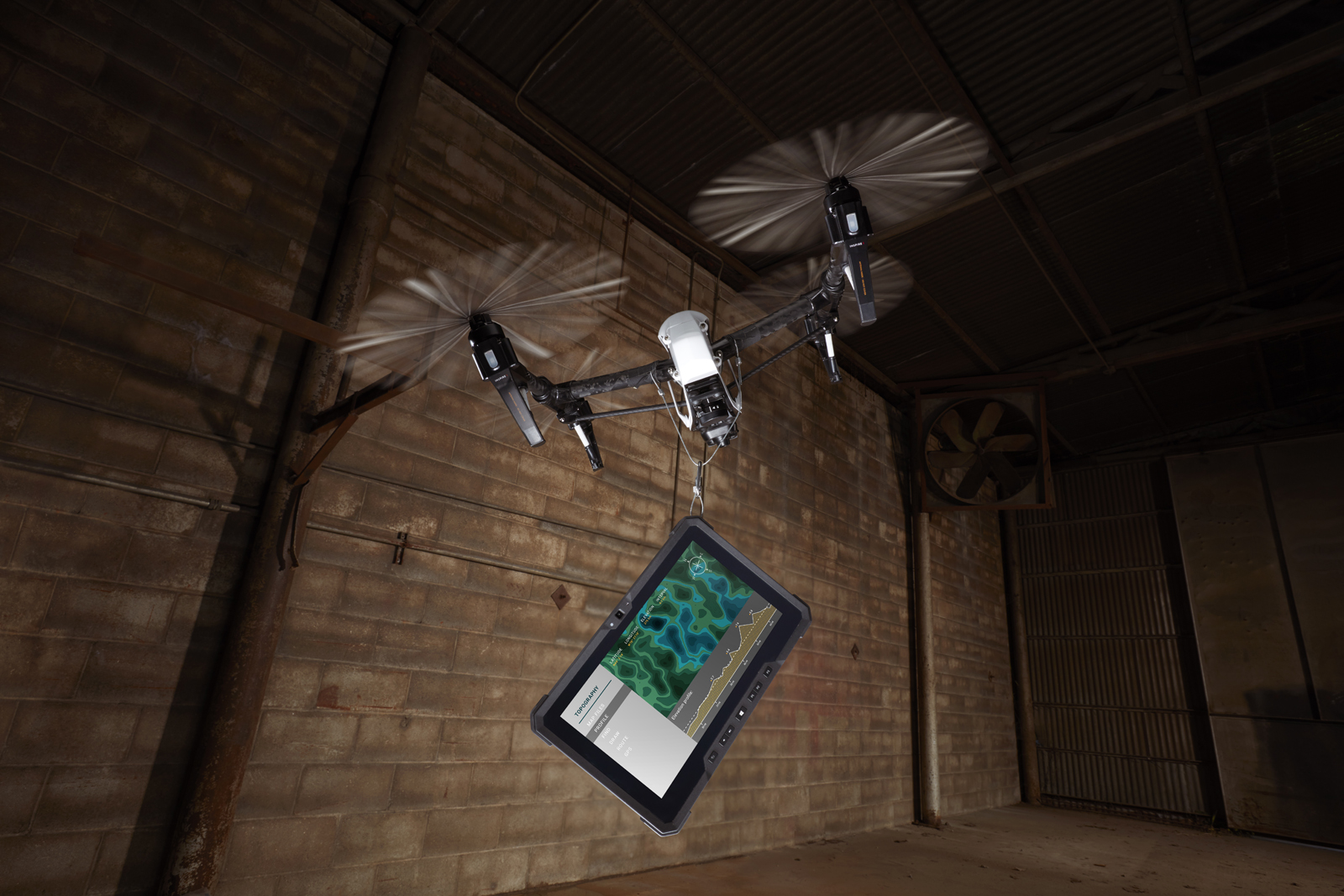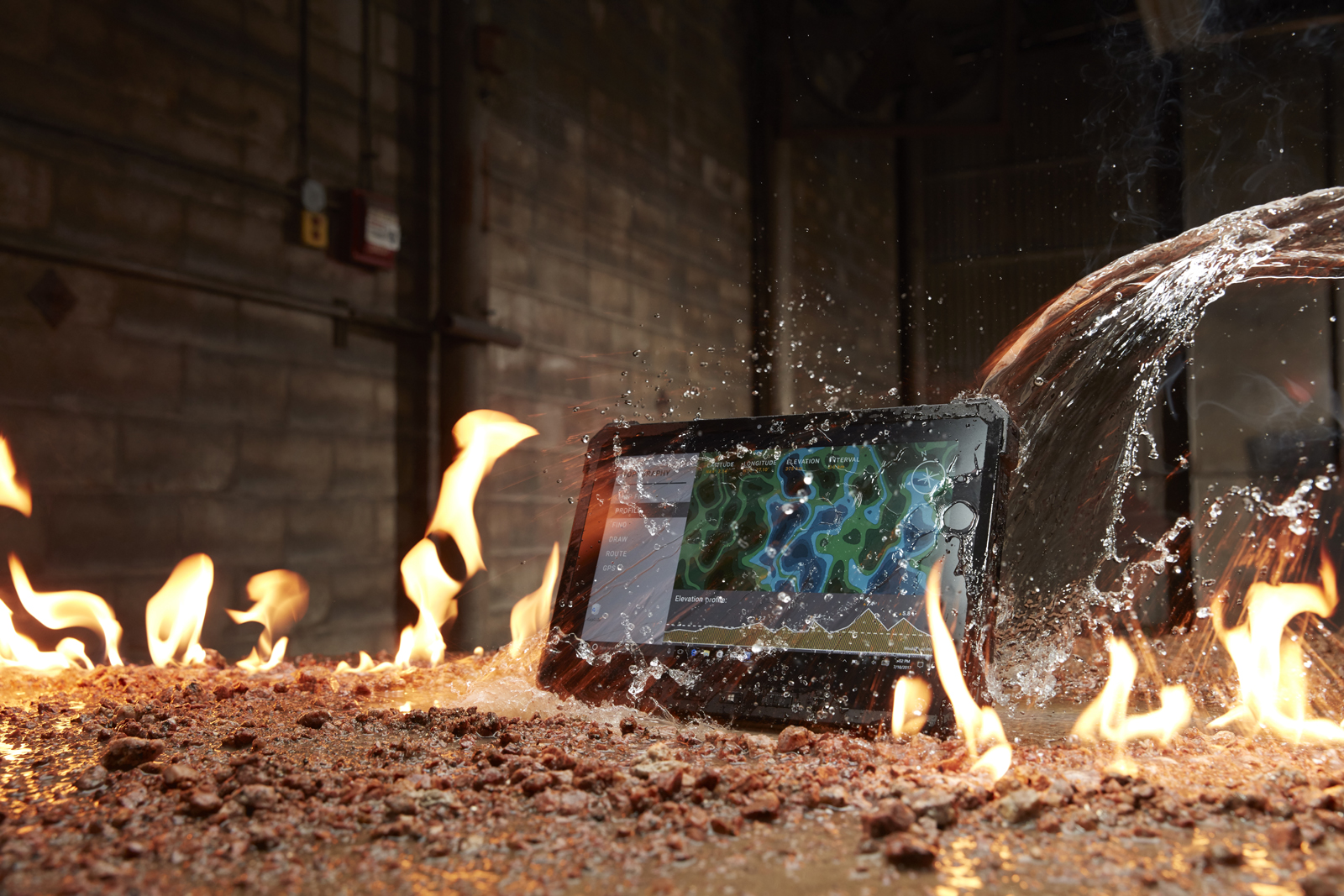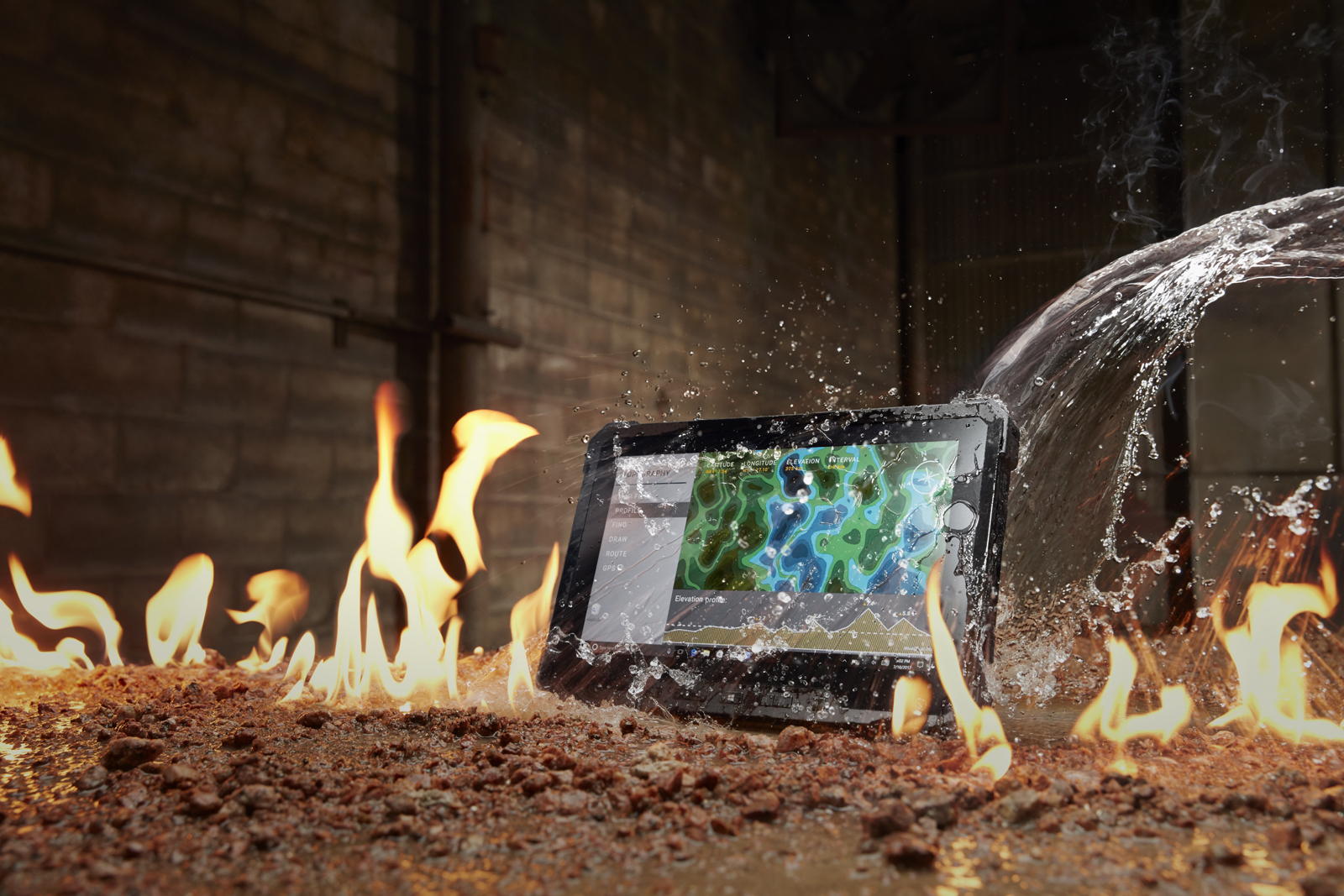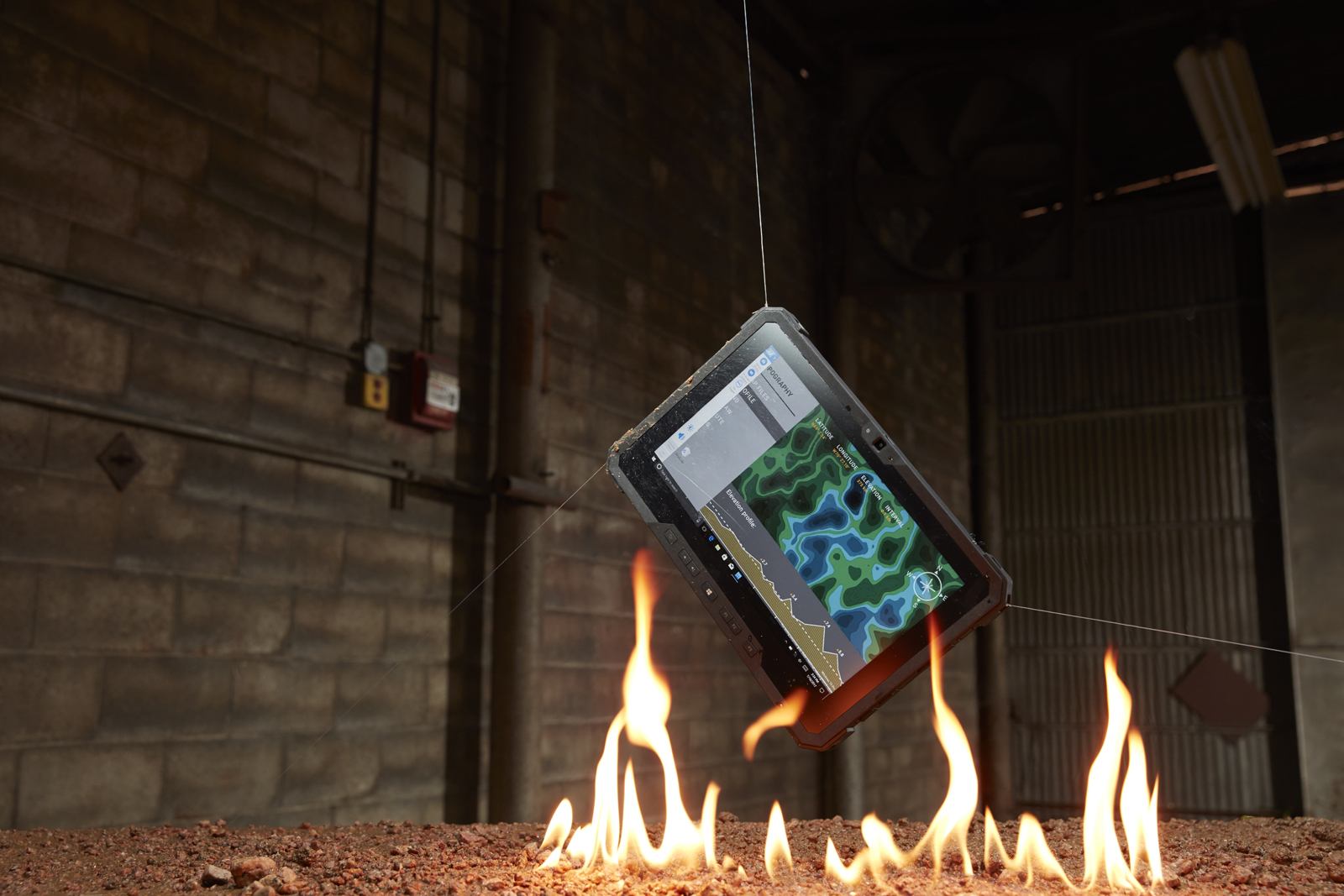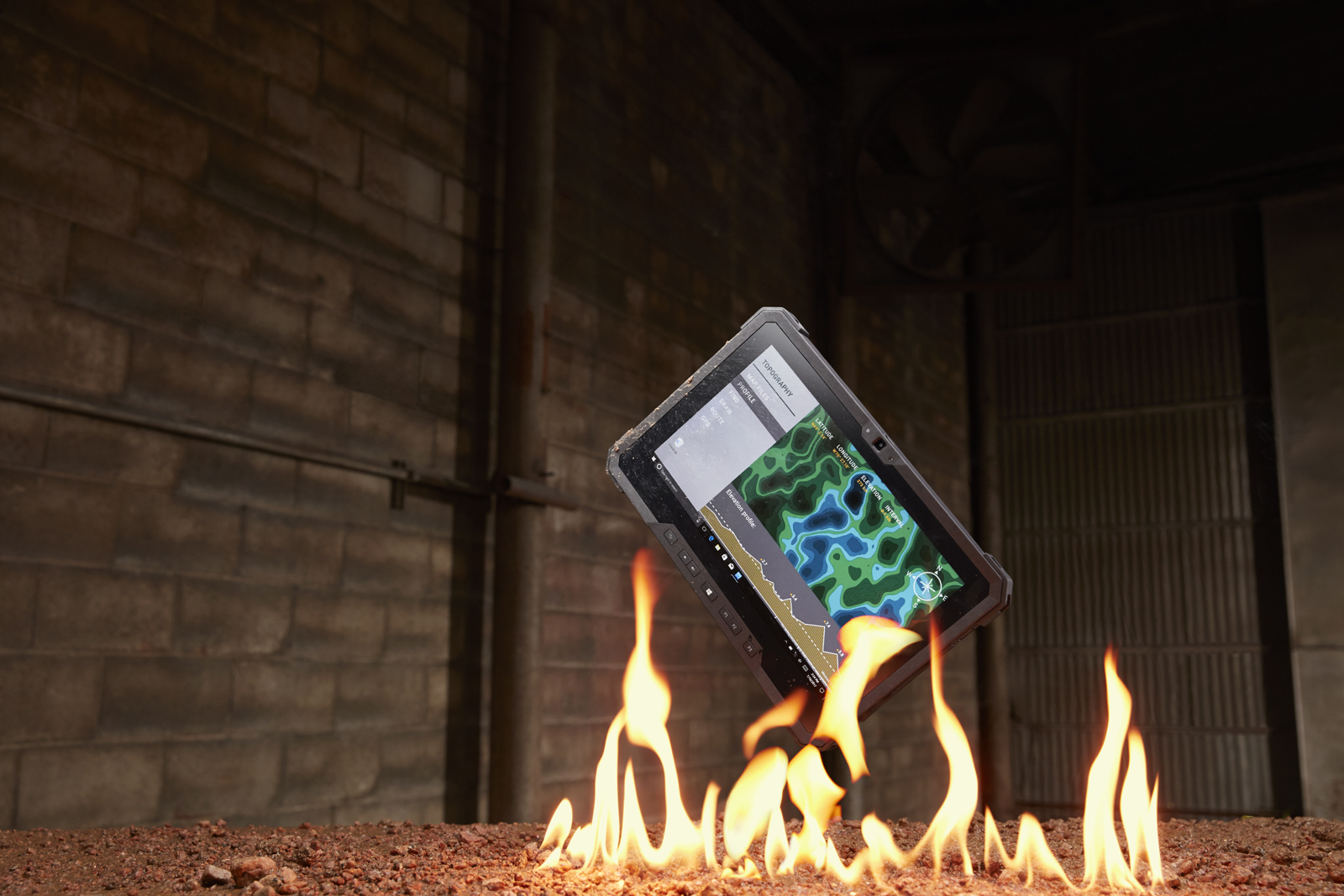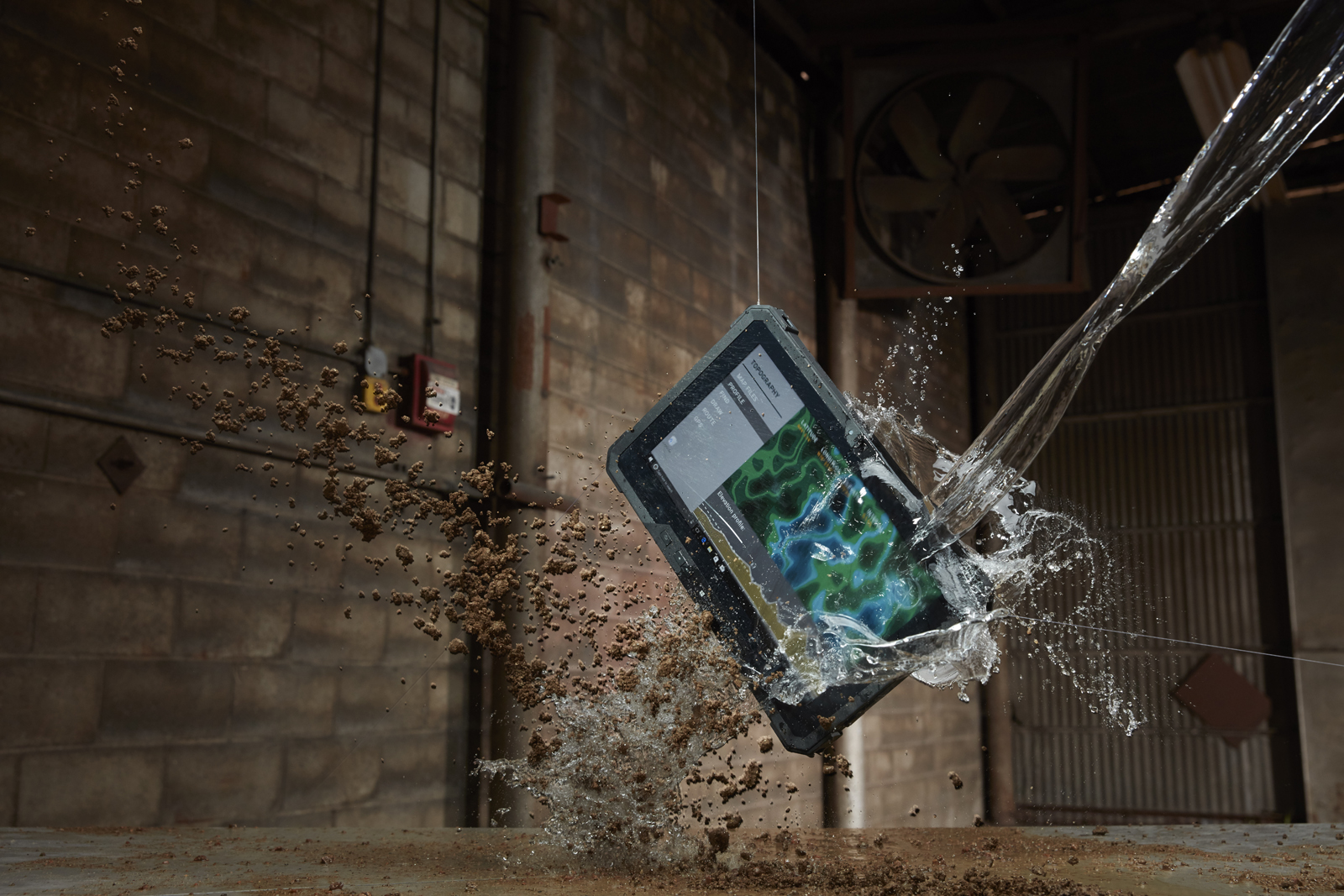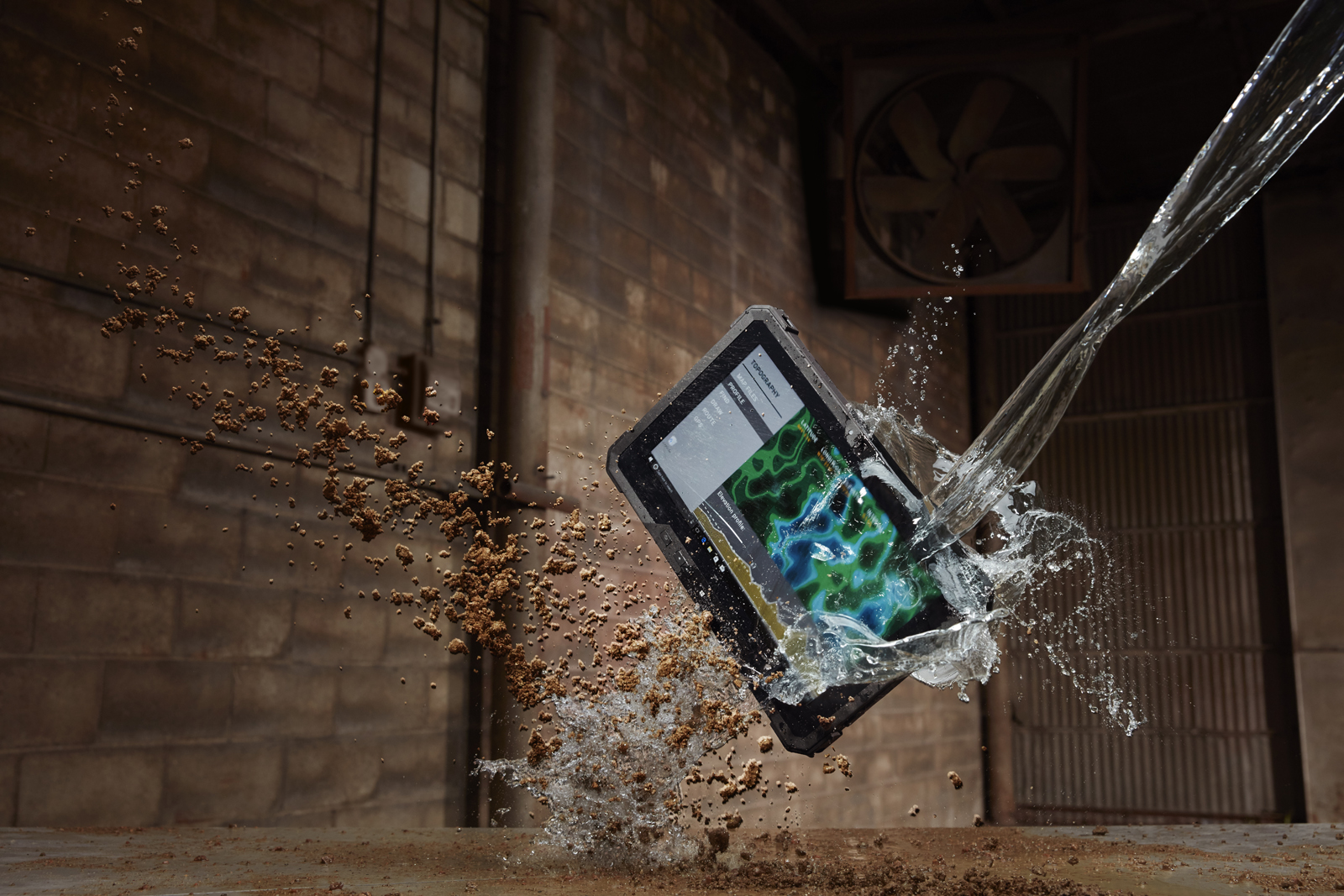 Photo Retouching Refines the Dramatic Intent
Photoshop retouching provides the ability to enhance all images, even those that are impressive straight from the studio. Dell EMC shot a set of stunning images of their Rugged PC product lineup. Working with fire, water, and difficult balancing acts, the durability of the products are portrayed in a visually powerful way. Even after a successful photo shoot, however, there is still work to be done to get the finished look today's media environment demands. Digital Imaging Group Houston is here to deliver that part of the process with professional aplomb.
Photo Editing Closes the Gap From Shoot to Presentation
Photoshop continues to expand the ability to create the image you want, from small to large changes that need to be made after the shoot is done. Take a look at the series of before and after images, and the difference is immediately clear. Some changes are big, like adding running blades to a drone and removing wires, and some are small, like removing distracting elements from the background. Either way, these changes make a huge difference to the finished work, and that's a difference that clients and potential customers recognize.
Photoshop Retouching Communicates Core Brand Propositions Clearly
Photo editing is vital. Clients and customers take in enormous amounts of visual information every day, so your imagery has to be attention grabbing, clear, and deliver the story quickly. It's a process that's taken into consideration from conception, to creation, refinement, and finally presentation to the public. Digital Imaging Group Houston is here to work with you, making sure the story you tell is presented with dynamic contrast, composition, and color. Telling the story of your products is hugely important, and we'll bring that story to the finish line.
Photo Retouching Dell EMC
Produced by Digital Imaging Group LLC
Contact DIG to learn more